Malware is contagious! Whether you're headed home for the holidays or taking a trip around the world, don't forget to mask up your mobile devices while you're on the move. To help you keep your information secure, we asked privacy expert Christina Glabas to share her top 5 data protection tips for travelers.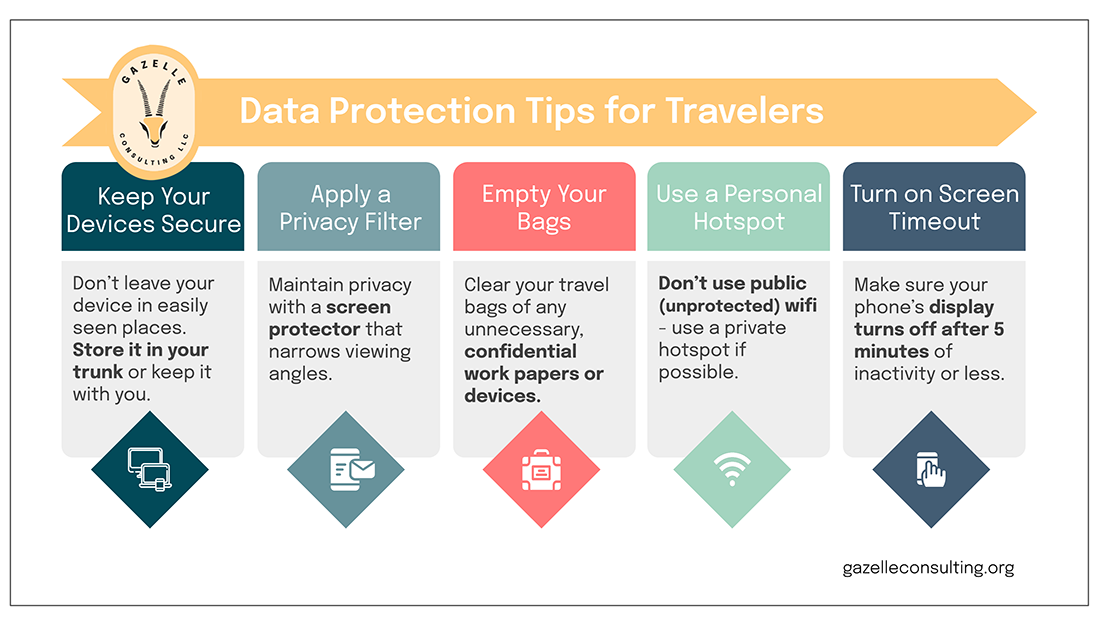 For more expert advice, check out The Four Privacy Practices I Live By: A Data Privacy Expert Shares Her Tips.
Do you have a question about how to safeguard your or your clients' personal data during travel? Do you need guidance or training on your general data security practices? Contact us for a free consultation to see if Gazelle Consulting's customized compliance services are right for you.